I hope everyone has a relaxing Labor Day Weekend planned. I work with the musician friendly companies below and they are all offering some pretty cool discounts this weekend. Check them out and let me know if you have any special requests. Happy Friday!
www.airturn.com (store.airturn.com) : Use promo GOSTAND20 for 20% OFF their portable and compactable mic / tablet stand with BOOM! I love mine!
www.capturingcouture.com : Check out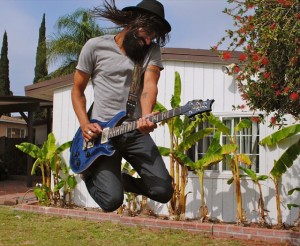 their SALE RACK as they have some cool guitar straps marked down this weekend. You can also use CCGSHOP20 for an additional 20% OFF
www.qickpick.com : Give them your email below the fold and get 20% OFF your first order. They just released some awesome trucker hat and flat bill hat designs. It's the only hat that holds your guitar pick!
www.artistworks.com : Use code: LEARN25 for 25% OFF a one year membership of lessons on almost any instrument. A special shout out to www.hughsung.com
www.davetamkin.basecamp.com : Take all my songs for FREE! I hope you dig them.
If not, I don't want to hear about it!
Rock,
Dave