Money Saving Travel Tips for Touring Musicians
By Ernie Halter
"Influenced by some of the legendary names of pop and soul, such as the Beatles, Elton John, Otis Redding, and Stevie Wonder, Californian Ernie Halter first began to make waves for himself with the release of his 2005 collection, Lo-Fidelity. The singer and songwriter got his start playing a small — mostly covers — coffeehouse gig in 1992, and was able to maintain the difficult position of being a working musician (and closet songwriter) by simply paying his dues, working on songs in his spare time, and playing in coffeehouses and smaller gigs to keep active on the scene and to sharpen his skills. Eventually, word of mouth and the Internet community on websites such as MySpace and YouTube worked in Halter's favor, and by 2007 — and his next release, Congress Hotel (on Rock Ridge Music) — he had built up quite a buzz, and the staunchly indie Halter could be seen touring throughout much of the United States." (Chris True All Music Guide)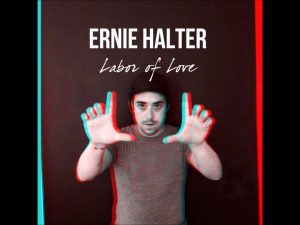 – Don't pay full price for hotels.
I use priceline.com and hotwire.com to save money on the road. There are some inside tricks which you can google to find out.
Here's an example of what's out there if you search around: http://www.gadling.com/2009/02/16/budget-travel-becoming-a-master-of-priceline-hotel-deals/. I also like betterbidding.com, a website which lists successful bids on priceline, by area, so you can get an idea of what hotels are actually going for on priceline.
On average I pay about 50 a night (after tax) for a 2.5/3 star, and have gotten some awesome extended stay hotels for 35 a night, with a kitchen and full suite.
– Skip hotels all together
http://www.Couchsurfing.org/ is an excellent resource for safely crashing people's couches. It's a great way to save cash and connect with people in a city you've never played before. The site is replete with safety features. Check it out.
– Don't pay full price for gas.
Use GasBuddy.com or the GasBuddy app for iphone to find the cheapest gas. Even saving 15-30 cents over the length of a tour can save you a couple hundred bucks
– Pack your own meals
Eating, and drinking out will blow any profit you hope to make touring. One way around that is shopping for groceries and packing your own meals. I have a weakness for mac and cheese, and you can buy easy mac in a supermarket, and most hotels have a microwave to heat up a quick inexpensive meal. Whole Foods is also great. Especially when you've got a few days off and can land an Extended Stay with a kitchen.
– Tour with other artists
Share costs, as well as the trials and tribulations of being on the road.

– Fly airlines that don't charge extra for baggage.
Southwest.com!
– Avoid 1-way Car Rentals
Renting in one city and dropping off in another can be 3 times expensive. Here's an instance in which I avoided that and saved some cash. Week long tour started in New York and ended in DC. To rent in NYC and drop in DC would have cost $700. Luckily, I had a day off toward the end of the week. So, I rented a car from New York at the start of the tour, and on the day off, drove back to New York, took a train to DC for $50, and rented a car from DC for the last few days of the tour, flying out of DC. That move was a bit of a hassle, but saved me about $300. Well worth it.
Recommended Book:
Steve Turner's "Hard Days Write – The Stories Behind Every Beatles Song"
Favorite Piece of Gear:
Mya-Moe mango wood concert ukulele. Great for writing on in hotel rooms and plug in and playing on gigs. http://www.myamoeukuleles.com

One Thing I Cant Live Without On The Road:
iPhone. I use it to keep track of schedules, email from the road, record song ideas, and more.
Cheers!
Ernie Halter
http://twitter.com/erniehalter
http://myspace.com/erniehalter
http://erniehalter.com