Radar Music Videos become Radar Music Creatives with the launch of their new 'one-stop' commissioning service for album art, tour posters, gifs, stage visuals and artist websites.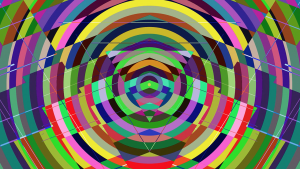 "Music marketers need more and more visual content, so we're expanding to meet that need" says Caroline Bottomley, Radar's MD. "We've taken the same 'Radar' approach to scouting illustrators, graphic designers, photographers & website designers – finding the best up & coming talent and signing them exclusively to Radar"

Radar's move into one-stop commissioning is the latest development in an exciting year for the company. Amid a clutch of great editorial coverage for other Radar commissions, Will Joseph Cook's 'Take Me Dancing' commission recently saw Rafe Jennings carry off the 'Best Newcomer' director award at the prestigious UKMVAs. And earlier this summer, the Radar Awards launched to great acclaim at YouTube Space, celebrating the best in up and coming new director talent worldwide.
Easy access to great briefs
Radar's personal connections span all the major labels, large independent labels, many smaller independents, management companies and artists direct. We're a trusted resource and we're committed to getting creative members in touch with the best briefs going.
Know more about the industry
Creative members get exclusive access to interviews with industry luminaries. We share the knowledge needed to understand 'who's who' and how to carve out a successful career in the wider industry. Creative members also get exclusive access to the community group, with discounts & deals from leading services worldwide.
Build your career
We help all creatives to build pitching, networking and filmmaking experience. Creatives reaching a certain quality standard can become exclusive to Radar, with access to the bigger budget briefs and interest from other reps & commercial production companies that comes with that status.
http://www.radarmusicvideos.com/