BANDS! It's Time to Trademark Your Name. NOW!
By Everyday Jones™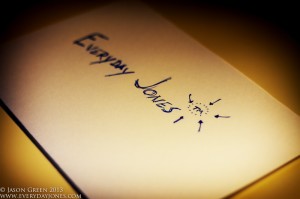 I admit, I'm horrible at a few things. One might be updating our blog and keeping fresh content relevant despite being extremely busy with the music of Everyday Jones. The other, well, that would definitely be getting all of the band's legal affairs in order. I'm specifically talking about trademarking a band name.
I'll pause right now to just state this: If you are a band, if you are reading this..STOP! Go and trademark your band name now!
How? Why? Does it cost? I'm not a lawyer! Surely no one is going to pick the same name as me! You mean pick the same band name as me when we're plastered all over Google? Doubt it!
Those were my thoughts until recently. Surely no one was going to use Everyday Jones. I'm not a lawyer, and trademarking didn't seem relevant. That was until a shady "band" from Indiana tried to steal our name. The name we toured heavily under for YEARS and sacrificed lifestyle comforts all in the name of art. Oh fuck no you aren't stealing the name Everyday Jones from me. Shit just got real.
Please remember, this is a guide from someone that IS NOT A LAWYER
Step 1:
Make sure someone isn't using your name. You can search for your band name here: Trademark Search . Click on "Trademark Search". Use the basic word search as that'll most likely find it. Don't see it? Great. Move to step 2.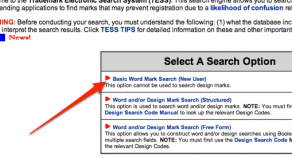 Step 2:
File online. You can do that here: Trademark File Online. Now, you have two options. You can either pay $275, or you can pay $325. What's the difference? Here's the basic run-down in non lawyer jargon…
To trademark, you have to tell the government what you're wanting to trademark. Are you a band? Do you sell CDs? Do you run a website? Are you an asshole (OK, you can't trademark that, despite several people I know seeming to have the monopoly on it). Not only do you have to tell the government what you want to trademark, you have to tell them in exactly the proper format. Now, if you're like me, you have no idea how to properly format what you want to trademark. What I mean by when I say "format" is, there is a specific option of writing in a text box of what you want to trademark and that must be properly "formatted". Here's the catch: If you write it incorrectly, and a lawyer from the trademark office denies it, guess what? You lose your $275 and have to start over. WTF?
So, in comes the $325 option. When you use this option, you have to choose from a database on what you want to trademark. The good thing is, everything listed in the database has already been approved by lawyers. In other words, you can't get rejected solely on the basis that what you wanted trademarked was written incorrectly. The bad part is finding exactly what you want to trademark. Here's what I used and it might help you:
Entertainment in the nature of visual and audio performances, namely,musical band, rock group, gymnastic, dance, and ballet performances;
Entertainment in the nature of "Everyday Jones";
Entertainment information services, namely, providing information and news releases about a musical artist;
Entertainment services by a musical artist and producer, namely, musical composition for others and production of musical sound recordings;
Entertainment services in the nature of live musical performances;
Entertainment services in the nature of presenting live musical performances;
Entertainment services in the nature of recording, production and post-production services in the field of music;
Entertainment services, namely, an on-line activity where you create your own music videos;
Entertainment, namely, live performances by a musical band
This only represents a slight fragment of what I really trademarked. I didn't list everything because we are currently being challenged on our name by some shithole band in Indiana that formed this month. Yes, a band that formed in February of 2013 is going to challenge a band that has been around for nearly a decade. Clearly we're not dealing with high IQ's for this newly formed "band".
Step 3:
You will be asked to prove what you are trademarking. For us, we uploaded images of our studio albums with the UPC, screen shots of our website, and years and years of performance contracts with our name and signatures from talent buyers and ourselves proving that we have a track record of commercial use stemming back to 2004. This way, if we do have to challenge this in front of a judge, we're surely to win. Continue filing the online form being careful to read any and all directions they give. They even have YouTube videos to help.
Step 4:
Pay the $325 and press submit. Yeah, this is hard. Not many bands have $325 to just spend because some douchebag wants to rip your name off. Trust me. Do it. I felt a HUGE relief once I did it. It was like, well, we're protected, awesome.
Step 5:
Wait. You have to wait up to one year to actually be registered. In the meantime, you can use "TM" next to your name. Once you're fully registered, you can use ®.
Step 6:
That's it! This was the process for Everyday Jones. The real Everyday Jones. Not those hacks in Indiana.
Got a story of your own? Want to elaborate on the process? Comment below and we'll add it.
http://www.facebook.com/EverydayJones
A few questions for Jason Green from Everyday Jones!
What is one thing you can't live on the road without? Oh, other than the obvious toothbrush, the one thing we were glad we had more than even our laptops was our GPS. Navigating new cities (New York!! FUUUUU!!!) is a challenge.
What is your favorite piece of gear? My Taylor 814ce and 314. I can perform a show without all the bells and whistles, but if I don't have my guitars, I've got nothing.
Who are you listening to these days? Ellie Goulding. God I love this chick. Whoever produced her album is a God. That and Lissie. Hot dirty little surfer chick looking girl. Oh, and her music kicks ass too.