Record Store Day is celebrating it's 10th anniversary tomorrow, Saturday, April 22, 2017. This wonderfully goofy day is both loved and loathed by many all over the place (here is a great article explaining both sides if you are unfamiliar). I tend be on both sides of the argument…usually as I'm standing in line waiting to pay.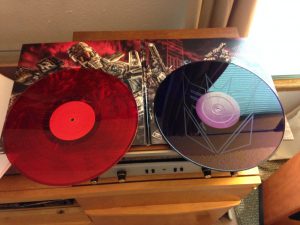 "There is no way in hell I'm going to pay this much for the double LP soundtrack to the Transformers movie from the 80s!!!"
Then I hand off the cash, and start drooling at the chance to sit back and soak up all those warm, vinyl drenched sounds of Cybertron.
All the arguments on both sides seem legit. So it comes down to if you want to experience it or not. If you love vinyl, there are some really fun finds! There is also a lot of garbage. But what part of being a lover of vinyl doesn't involve sifting through the rubble to find the hidden gem.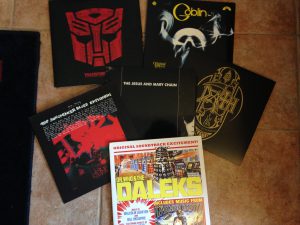 Record store Day, to me, is about the experience. Most stores have live performances, giveaways, and a general vibe of good times. There are lots of jokes about wallets cramping shut the minute you hit the door and wives leaving husbands (and vise-versa) once the credit card bills arrive. Everyone I've run into seems to know what they are in for and just love the camaraderie and the chance to strike 12" (or 10" or 7") gold! I have found my fair share the past few years.
If you haven't been, and you love vinyl, give it a shot! What do you have to loose? Except a ton of cash….if you choose to.
I've thrown together a few lists that peaked my interest of some of the better finds available this year.

The Essential Prog Releases For Record Store Day

The Best and Worse Releases of Record Store Day 2017

Record Store Day 2017 -Our Picks