A FEW MUSIC LICENSING FAQs
-an excerpt from Music Licensing 101 by Katey Laurel
Katey has now released her most poignant and accessible work to date with her 2014 album "Periscope". Produced by industry veteran Warren Huart (Aerosmith, The Fray, James Blunt), the record is themed around the dichotomy and tension between struggle and hope in which life is lived. Never is this more apparent than in lead single "Hurricane," which deals with finding the eye of the storm within the struggles of relationships, presented with a solid, radio-friendly hook guaranteed to stay in the listener's mind long after the song is over.
Beyond crafting solid melodies and hooks as a songwriter, over the past several years Katey Laurel has earned her loyal following by writing songs that are honest, meaningful and relatable—"Music that speaks," as she puts it. With "Periscope," she is poised to reach a much wider audience in the days ahead.
– Jeff McQuilkin
 As Heard On:  Logo's "The Baby Wait", MTV's "Catfish", Fisher-Price "Dora Dollhouse" Promo, Indie films "Driving By Braille", "Zombeo and Juliecula" and "Shaqani".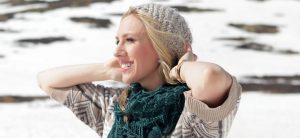 What is a cue? 
A cue is any piece of music that is used to support a visual wherever it may occur in recorded format.
Literally, millions of cues are needed each year across television (network, cable, etc), web, ads, films, special use (tradeshow, etc) – that's exciting news for artists!!
Licensing is one of the few ways writers, labels and publishers are still making money.  As a result, with the decline of recorded music sales, the marketplace has become very competitive since everyone including the MAJORS are competing, often for the same placements.  This makes it very important to have a great representative, and/or be willing to put in the time and energy it takes to make contacts in this world…preferably both.
You may be asking "What is publishing"? 
Anytime you commercially release your recordings to the world, that is considered "published".  Publishing is really as simple as the process of finding opportunities to make money with your music's copyright.  Licensing is a big part of this…whenever someone uses your copyrighted music to make money (i.e. playing it as part of an advertisement), then you are owed a royalty for that.
Conferences and online research are a great way to meet the gatekeepers that use music.  We will go into the methods of finding these people a bit later.  Who are they?
What is a Music Supervisor and what do they do? 
A music supervisor is someone who not only picks the music for a scene or an advertisement, they are also the person who administers the appropriate contracts to get clearance from the parties who own the music.  They also usually negotiate the budget with the publisher and master owner (record label) for their client.  Their days are spent listening to music, watching images and matching up soundtrack and picture, sending contracts and contacting parties to obtain clearance.  They are VERY busy people, and many are receiving thousands of emails a week.  You want your approach to them to be VERY succinct and organized.  Be respectful of their time.
What is a licensing rep and what do they do?
A licensing representative is someone who has contacts in the music supervisor world, and they pitch songs for their artists to appropriate opportunities.  They  may act as a master rep and just take a commission on upfront synchronization fees (more on that later), or they may take a part of the publishing (backend royalties) as well for their time and effort.  Their days are spent responding to briefs (descriptions of what kind of music supervisors are looking for) with appropriate songs from their artists, looking for more opportunities to pitch to, and making new contacts through online research and attending events and conferences.  They also have to organize the catalog of music, descriptions to make it easy to find, metadata (more on that later), and they spend time culling through new artist submissions to find material that is suitable for their catalog.
Katey Laurel is taking on a limited number of clients for one on one coaching appointments in many areas of music business including licensing.
You can reach her at kateylaurel@gmail.com.
Katey Laurel's Website
Katey Laurel on LinkedIn
Katey Laurel New Christmas Album