New Year's Challenge from Artist Works: By Dave Tamkin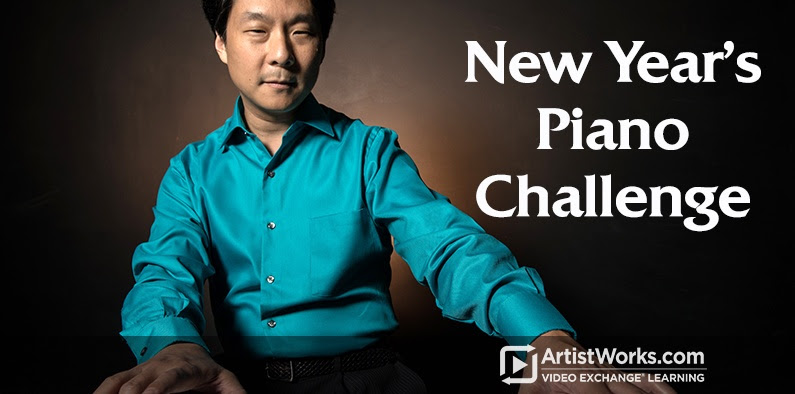 Hugh Sung has been hailed as one of the finest collaborative pianists of his generation. Hugh has performed and recorded with the likes of violinists Aaron Rosand, Hilary Hahn, and Leila Josefowicz; flutists Julius Baker, Jeffrey Khaner, Jasmine Choi, and Gary Schocker; and composers Jennifer Higdon, Robert Maggio, and Harold Boatrite. He has also worked extensively with the Philadelphia and Baltimore Symphony Orchestras.
Hugh served on the faculty of The Curtis Institute of Music in Philadelphia for 19 years as its Director of Student Recitals and Instrumental Accompaniment. I met Hugh Sung when I started to work with AirTurn in 2012. He was not only one of the founders but played an instrumental role in their marketing and design. AirTurn makes wireless foot pedals that control your tablet. Most commonly used for turning digital music pages or controlling effects on your tablet.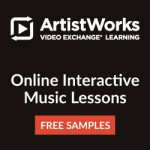 In 2014, Hugh joined the roster of ArtistWorks, the premiere online music and art school that teaches students through the use of extensive video curriculum and the innovative Video Exchange system, enabling him to work directly with students anywhere in the world.
This is the year to meet your musical goals. The secret to success with any new goal is deciding what that goal is and then building a habit towards reaching it. By taking small gradual steps, you are able to celebrate small wins instead of having to wait until you have completed the full goal to celebrate your success.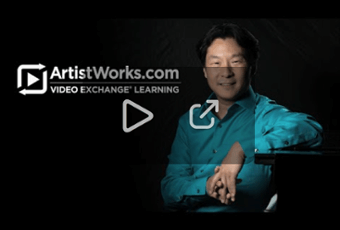 To help kick off your musical goals for 2016, Hugh Sung & ArtistWorks has put together this

30

day

challenge

to do a piano workout for 20 minutes a

day

. At the end of the

30

days

, you will be that much closer to becoming the pianist you always wanted to be.
Right now you can get four months for the price of three by using code: FOUR4THREE. If you miss this deal, I would suggest signing up for the newsletter as they are always doing great promotions.