Tickle the Ivories.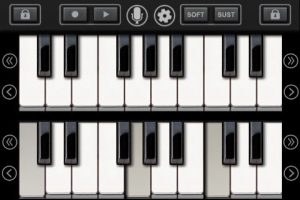 Transform iPhone into a full 88-key piano with Pianist. With authentic sound and great features like soft and sustaining pedals, dual keyboard layout, and overdubbing, you can play and compose anywhere. The interface between the tunes and which keys to press is easy to master. Once you catch on you'll want to play at least one song all the way through.
Available on the App Store
Record music.
If you like to make your own music, record it with Voice Memo, then share it via MMS* or email.
Record a voice memo:
Tap to start recording. You can also press the center button on the iPhone headset.
Tap to pause or to stop recording. You can also press the center button on the iPhone headset to stop recording.
Share a voice memo:
On the Voice Memos screen or Info screen, tap Share.
Choose Email Voice Memo to open a new message in Mail with the memo attached, or choose MMS to open a new message in Messages.
Create a soundtrack.
Turn the world around you into a song with RjDj. This music-making app picks up ambient sounds, then bounces them back through your headphones. Record as you go and enjoy your creative compositions again later. "RjDj" is a new iPhone application that mixes audio data from the iPhone's microphone in real-time and plays them back out your headphones to create an electronic musicish environment. It connects your outside world to your acoustic perception. Different "scenes" exist in lieu of proper songs, each of which use the open "Pd" descriptor language to define what to do with the sounds coming in through the microphone. Your voice might be remixed into a flanging loop in one scene; another might use increased volume to change the melody of a song.  Acid for your ears.
Available on the App Store
See the music.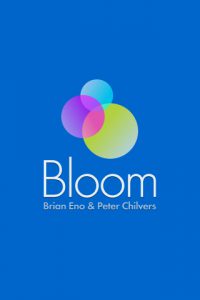 Audio and visuals are in perfect harmony with Bloom. This mesmerizing app from ambient music pioneer Brian Eno turns your iPhone into a 21st-century music box. Touch the screen to layer and loop sounds. Then sit back and enjoy the elaborate patterns and relaxing soundscapes. It displays a pastel multicolored screen. You hit different spots on the screen to play different notes. Your bass notes will be at the bottom, treble at the top. The notes are arranged in modal intervals so you can't play a wrong note.
Available on the App Store
Stay on key.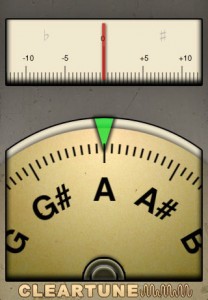 When it comes to finding the perfect pitch, ClearTune is spot on. Use this powerful app to tune almost any instrument that sustains a tone — from guitars and woodwinds to brass and pianos. The ClearTune, is a chromatic tuner that will help you tune any instrument that can hold a tone long enough for the iPhone's built in mic to allow the app to read it. It's extremely well-drawn and highly functional. One glance at it and you know exactly what it is you're looking at.
Be blown away.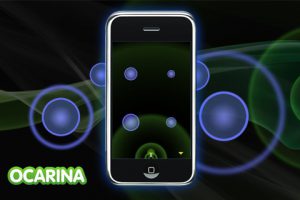 Turn iPhone into a fun-to-play flutelike instrument with Ocarina. To play a melody, blow into the iPhone mic as you hold down various finger combinations. Even novices will be amazed at how easy it is to play hundreds of songs. And if you just can't get enough, tap the globe icon to listen in on Ocarina players all over the world. Smule's website (http://ocarina.smule.com) has a large collection of user-generated songs that have been tabbed specifically for the iPhone Ocarina app. You will find everything from the Star Wars theme to The Beatles. The Ocarina "sheet music" is very easy to read and simply shows the finger positions for each note in the song.
Available on the App Store
Strike a chord.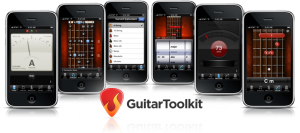 Want to learn a few new chords? Add GuitarToolkit for over 500,000 chord variations and a flexible guitar tuner and metronome. Then start strumming when you download PocketGuitar. This App allows you to change between 6 different instruments including: Acoustic-Electric Guitar, Electric Guitar, Classical Guitar, Muted Guitar, Electric Bass & Ukulele which can be changed in the settings. There are a few other options in the settings, such as effects, Accelerometer Effects, Alternative Tuning, Pluck Auto, Adjust Positions & turn Left-Handed Play on and Off
Available on the App Store
You've got the beat.
Your iPhone becomes a fully loaded music studio with the BeatMaker mobile music creation studio. Compose professional-sounding beats, record audio samples, and arrange patterns to create songs. Then export your compositions and share them with friends. BeatMaker is a sequencer, an application used to arrange samples into a composition. Often times, sequencers use pieces of hardware, such as an electronic drum kit or MIDI keyboard, to trigger (or play back on demand) the samples and record the information associated with the velocity, after touch, and note pitch and value.
Available on the App Store
Top 10 Paid Music Apps
Top 10 Free Music Apps
Tune in.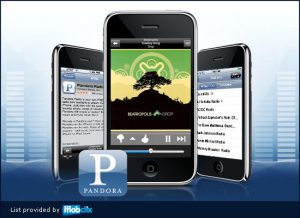 Create your own personal music station with Pandora Radio. Choose a favorite song or artist and Pandora will play the music you want to hear — and music just like it. Discover new artists with similar sounds and skip over songs you don't like.
Available on the App Store
Name that tune.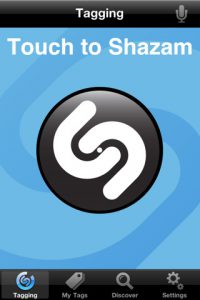 If you hear a song you like, point your iPhone at the speaker and Shazam tells you the name of the song and the artist who sings it. It also lets you download the song from iTunes, tag it, and watch the music video.
Available on the App Store