The 5 Best iPhone Apps for Musicians
By Jonathan Ostrow
Co-Founder, MicControl.com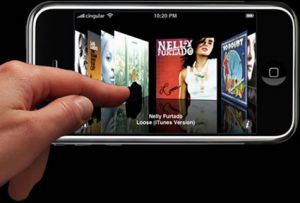 Let me first begin with this disclaimer:
I don't personally own an iPhone. A friend of mine was letting me play around on his the other day when I found Beatmaker. From there I was hooked. I thought it was the coolest thing and knew there had to be more great iPhone apps for musicians out there. This list has been compiled based on a variety of sites and searches for music apps. These appear to be the best of the best for what each has to offer based on popular conensus. If anyone has any feedback on these choices please don't hesitate to leave a comment! Lets begin.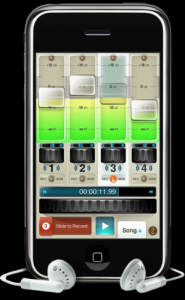 FourTrack is a multitrack audio recorder that allows musicians to record songs or even ideas for songs while on the go. The best part about this app is the quality: everything is recorded at true 16-bit, 44.1 kHz quality. In addition, Fourtrack offers a bunch of features that are really impressive but seeing is believing. Check out "Love Is the Thing" below by The 88. The entire song was recorded using FourTrack: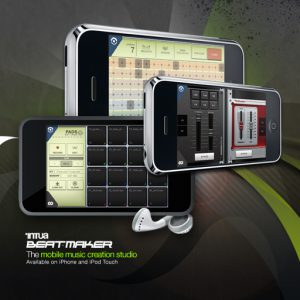 "BeatMaker" is a new generation of mobile instruments and music creation software. Inspired by hardware beatboxes, loop samplers and software sequencers, it combines them to turn the iPod into a unique, inspirational software instrument. Using BeatMaker creative tools, you can compose, record, arrange, and tweak live your ideas into a complete song, ready to be shared with others. "BeatMaker" has a lot of awesome features but potentially the coolest is the fact that you can record your own sounds wherever you may be and use them in your newest masterpiece, making all your songs completely customizable.
3. Band – $3.99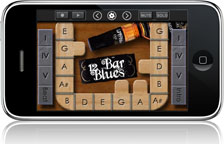 There are plenty of instrument apps out there, but in my findings this seems like the best one with a variety of instruments that has gotten a lot of positive reviews from its users. Here's the description of the app straight from the horses (official website's) mouth:
"Band is a collection of virtual instruments that allows anyone, regardless of musical ability, to go beyond just listening to other people's music on the iPhone or iPod Touch, and actually create music themselves from scratch."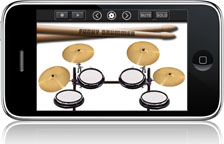 A number of instruments are provided (drums, piano, bass guitar, blues guitar, and crowd) that make full use of the multi-touch abilities of the iPhone to allow you to play complex chords in real time. As well as hearing the note, you will be able to see the screen react instantly to your touch: piano keys really depress and bass guitar strings really strum."
4. Karajan – $14.99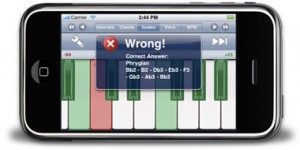 "Karajan is an easy to use music and ear training application for the iPhone and iPod Touch. It provides lessons for learning to recognize intervals, chords, scales, pitch and tempo (bpm) with detailed statistics. Karajan is a great tool for music theory students, whether they are in junior high, high school, or college. It is also very useful for every hobby musician."
5. RTA by Studio Six Digital – $11.99
RTAs (Real Time Analyzers) are used to show a visual of the frequency ranges that are in a particular sample of audio. This comes in handy when it's time to master your work, fix certain sounds or when you're improving the sound quality of your live show.
So here are the 5 best iPhone apps for musicians. Please feel free to weigh in on any experiences you've had with any of these apps or let me know if I left anything out!
Website:           http://MicControl.com
Twitter:             http://Twitter.com/MicControl
LinkedIn:          http://linkedin.com/jonostrow
Facebook:        http://Facebook.com/jon.ostrow
Vimeo:             http://vimeo.com/miccontrol
MicControl:      http://miccontrol.com/#/jon-ostrow/