Willy Porter Plays the Front Range : By Dave Tamkin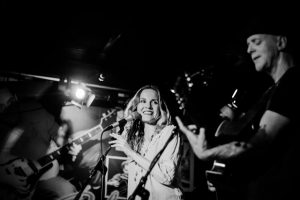 Willy Porter's first album, The Trees Have Soul came out in 1990. That album introduced acoustic players and songwriters to an accomplished guitarist, storyteller and songwriter from Wisconsin that would go on to tour with the likes of Sting, Paul Simon and Jeff Beck. His finger-style, percussive rhythms compliment his soulful, smooth, melodic and catchy vocal lines like no other musician I know.
"If you will be in Colorado, you'll have a chance to witness for yourself this week. I was able to catch up with Willy Porter in Boulder, CO last Sunday and asked him a few questions about his upcoming album, new gear and who influenced him most as a musician."
Friday, Dec 11th : Soiled Dove Denver, CO
Saturday, Dec 12th: Steve's Guitars Carbondale, CO
Sunday, Dec 13th: Avogadro's Number Fort Collins, CO
You can check out his latest dates here: www.willyporter.com
Pick up Willy Porter's Newest Album, Human Kindness on iTunes !
Willy, it's nice to have you back in Colorado. What would you say makes Colorado and the audiences here different from other places you've play?
I enjoy the audiences in Colorado, as well as the geography.  When I'm lucky, touring here can combine my love for skiing and music. I also have a lot of great friends in this state, and many of them are in the audience when I tour through.  That changes the shows in some good ways. 
Head Above Music has discovered some pretty diverse pre-show rituals over the years. Do you have any pre-show rituals that you can share?
I'm touring with Carmen (Carmen Nicerson) now. We do some normal warm up vocal things, and run new songs a couple of times before we take the stage when we can.
With your new songs in mind, what influences your set list each night? 
We generally script the first three tunes, then go with the feel of the room. 
Which artists most influenced you as a player and as a songwriter?
I love all music.  As a guitar player I really dig Jeff Beck, Michael Hedges and Pat Metheny.  My favorite songwriters are Dylan, Radiohead, Joni Mitchell, Pink Floyd and Leonard Cohen. 
I'd like to get into your gear a bit if I could. I noticed you are using the Felix EQ now. They are made here in Colorado and have a nice buzz around the acoustic music scene. How has that improved your sound from what you were doing before?
I love the Felix pre-amp!  It has made my touring life much easier.  The incredible head-room on the unit and input flexibility is pretty amazing.  It also weighs a fraction of the rig I used to bring on the road.  It adds a richness and warmth to the signal path that is both musical and transparent. 
What would you say is your favorite piece of gear to make music with?
My favorite piece of gear is my Bischoff 6-string acoustic guitar.   I got it in 1988 and it has been a great horse ever since.
You mentioned you are recording a new CD. Will you produce this next album on your own or are you working with someone new in the studio?
This next project is an album of co-writes that Carmen & I have written.   Ben Wisch is producing this one and we really can't wait to work with him.  We'll have Ben Wittman on drums and Zev Katz on bass if all goes to plan.  We'll record in January 2016.
*Photo Credit by Mark Waite Photography