Wearing Many Hats, and Wearing Them Well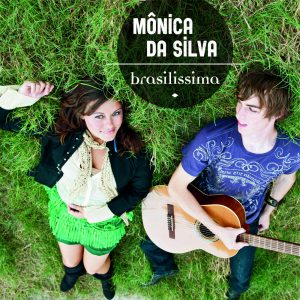 So you're an artist, right?  And you want to go as far as you can in this business, right?  Well, unless you're fortunate enough to be a trust-fund baby, or to have found that fabled "money tree" in your backyard, you're going to have to work your ass off to get anywhere in the music business.
Through trial and error, and then, sometimes, trial and error again, my guitarist Chad and I, have been making our way down this snaky river called the Music Business.  We've found it necessary to be as versatile as possible, and have both learned the hard way, that "if you want something done right, you do it yourself".  Sure there are companies that promote, book gigs, do online marketing, create websites, record CD's, etc, but these companies cost a lot of money, if you want a good product, or great results.  We've come to realize, that by learning the many facets of the music business ourselves, we've had the greatest results on a tight budget.  We've just finished recording and self-producing a new CD, "Brasilissima" on our own, with professional studio results, designed and maintain our website on Godaddy.com (www.monicadasilva.com), and book and promote our own shows.  We've found that this is the only way to take music from just being a passion, to a full-time gig.
There are many talented people, who the world will never discover, because they are strictly "artists", and don't make it a priority to learn the business side of things.  You might be a virtuoso, but if you're just playing in your basement, or even club gigs, it's highly doubtful that you will ever be discovered.  Marketing yourself, recording yourself, booking your own gigs, and creating and promoting your own website, is the only sure fire way that these things will get done, and get done right.  Take a little time away from your music, and invest that time in learning the business.  It's so important to do this, as things like contracts, publishing splits, and writer's shares come up.  It feels great to be able to understand these things and not feel as though your eyes are glazing over, when these topics come up
If your music is good, and you believe whole-heartedly in it, then you need to make sure you're representing yourself in a professional manner.  Learn the business, that's our advice.
Here are a few steps to get started:
1)      Register with ASCAP, BMI or SESAC, and make sure you understand how these organizations can work for you.
2)      Make sure you invest in professional quality artist/band photos, and make sure those appear on your website and business cards.  Remember, a picture's worth a thousand words.
3)      Create an eye catching website, that contains your music and bio, and lists your tour dates.  You can do this on GoDaddy.com, for minimal cost, and it's surprisingly simple to get started.
4)      Make sure to advertise for any upcoming shows, and keep your mailing list updated.
5)      Call area publications, and ask them for a CD review.  The more press you get, the better.
6)      Have a professional CD, even if it's just an EP, and have it be available both physically and digitally.  We use CD Baby for our distribution. The benefit of using CD Baby is that they distribute our music to many other markets, including iTunes and Amazon, without us having to lift a finger.
We hope that this article has helped you in some way. If you've liked to check out our website, please visit www.monicadasilva.com
Thanks!
Monica da Silva and Chad Alger
Monica's picks:
1) Book recommendation: Middlesex by Jeff Eugenides
2) Favorite Piece of Gear: Blue- Baby Bottle Microphone
3) Can't live on the road without: my MacBook
4) Who am I listening to? Seu Jorge (Cru is the best album ever!!)
Chad's picks:
1) Book recommendation: Sweetwater Catalog
2) Favorite Piece of Gear: Fender Super Champ XD (this amp is so versatile)
3) Can't live on the road without: Netflix, which I watch on Monica's MacBook
4) Who am I listening to? Joao Gilberto, Live in Tokyo & Ralph Towner (this guy's too good for people not to know about him)
Author:
Monica da Silva and Chad Alger
Links:
www.monicadasilva.com
iTunes