Social Networking and Distribution
By Erick Macek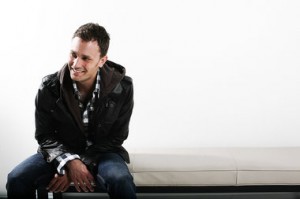 1. Which social networking sites do you use most and how do you manage and populate information to them?
Some of the MAIN sites I utilize are MySpace, Facebook, Twitter, YouTube, Reverbnation, with a splash of SonicBids. SonicBids I use as my main source of Electronic Press Kit. I also use a few other sites to gain more exposure, because you never know where people may potentially find you. So, sites like PureVolume, Garageband, iLike, Last fm, LinkdedIn, JamBase, eventful's Demand It and a whole bunch of others. Now trying to keep them all in order isn't easy, but a lot of these sites are working together to make all of that stuff easier and easier. I recently purchased an iPhone and downloaded the typical MySpace, Facebook, Twitter apps which help things tremendously. In and instant I can take a picture and send it out to all my fans! And within most of these sites, you can link them all together now. So, if I post something on twitter, it will automatically update my status on MySpace, Facebook and ReverbNation.
2. What's the newest thing you've learned lately to help market your music?
I use ReverbNation for my mailing list, but it continues to be a force in the social networking network. I send email blasts to my fans, but ReverbNation has in-depth stats on your fan base, how many clicks, how many people open your emails and so on. On top of that, they provide widgets galore for you to post all over the web.
3. Do you have any favorite Facebook applications?
ReverbNation has an application called "My Band," which practically puts a small version of your profile right on facebook and helps you to create a tab. Now your fans can get the same info from your profile on ReverbNation on Facebook.
4. What has proved to be the most successful tool for marketing your music?
The most successful thing that I have done with my music is being "real" with my fans and giving them something to come back to. The music industry is ever changing and I feel that in the 80s and 90s musicians were unattainable. Now, through social networking, fans can interact and relate to many artists. I try to do my best to constantly give my fans some form of relative information whether it's a new song, new download, thought of the day or letting them know a little bit more about my personality.
5. Which outlets are you using to sell music?
Digital Distribution has become much easier. There are many places out there these days that can get your music out there to the world. The one I use is Tunecore! It submits my songs to iTunes, Rhapsody, Amazon, eMusic, Napster and many of the major digital distribution centers, while I still keep all the rights to my music.
www.erickmacek.com
www.myspace.com/macek
www.facebook.com/erickmacek
www.twitter.com/erickmacek