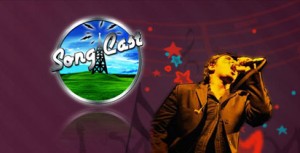 Sell all the music you want on iTunes, Amazon, Rhapsody, Napster, Emusic & MediaNet for a low monthly fee (plus onetime setup fee of $19.99 per album or $9.99 per single) Includes a FREE UPC Barcode for every release. While Song Cast lets you keep 100% of your Royalties, you will be able to track your sales throughout the world. Song Cast Music makes this process easy while your songs appear on the most popular distributions sites in no time.
Additional benefits:
Month to Month with no Contracts
Build a Mailing List
FREE Public Store Front / Profile
Link to Your MySpace and Facebook
Display Show Dates, Pics, Bio & More!
Testimonials:
Bottom line: if you want your music available on iTunes…save time…save money…USE SONGCAST!!! They did everything they said claimed they would do, and did it in a timely and professional manner. A refreshingly positive experience. Thanks guys!!
– Ross
Bled Out Records
I can't believe you guys were able to get my CD up on iTunes so quickly. I was thrilled when I saw in my first report that my music was downloaded from around the globe – from Norway and Sweden, to Italy and Belgium, not to mention the US and UK! Now I can't wait to see my next report. Again, thanks!
– Stephen Viens
Musician/Songwriter
I will admit, I was skeptical at first as to whether or not our music would appear on iTUNES, but sure enough it did. Not only iTUNES, but all over the web. We are extremely happy with SongCast's services. Thanks so much!
– Valyum
The Medication Age
https://www.songcastmusic.com/register