Marketing Your Band – The Secret to Getting More Gigs
By Mike Falzone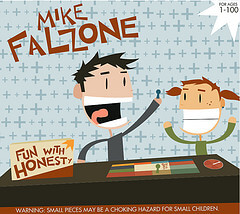 Do you feel like your band just isn't playing out enough?  Let's face it, you are going to need a gig once in a while to show off all of that super sweet "under-the-legs-behind-the-back" guitar playing you've been slaving over in practice.
When approaching a club/bar/venue about getting a gig, it's important to keep a few things in mind.  First, venues get a TON of bands reaching out to them on a daily basis.  Booking people wake up to an inbox, full or requests that need to be chipped away at one at a time (a daunting task).  With this in mind, try to make the experience easy and (dare we say) enjoyable for them.  You have to think of a venue as less of a place trying to promote indie music, and more of a business trying to make money.  Appeal to the business as a product designed to make their job easier.
STAND OUT:
You are going to come right out and state your intentions over email.
"We would love to play your venue on the following date for the following reason(s)…".  Furthermore, you are going to want to clearly list the most impressive things your band has accomplished.  Keep this SHORT.  When a booking person opens up an email from a band, scrolling down is not an option.  Most importantly, be polite!  If your band doesn't have much on the ole' rap sheet yet, concentrate on item 2 (below).
BE A WORK-HORSE:
This will put you head and shoulders above the other bands in your position.  If a venue knows that you will promote the show like crazy they are more likely to welcome you with open arms.  Here are a few examples of things they want to hear:
– We will be sending out an email blast to our mailing list in your immediate area which includes (X) people.
– If it's ok with you, we will be attending a show at your venue soon to pass out flyers promoting our upcoming show.
– We had (X) people at our last big show and expect (X) at this upcoming show.
– We will be promoting the show to all of our friends on Facebook/Myspace/Youtube etc.
Reference social media and drop numbers!
Do this and a booking person will see you more like a partner than a liability.  If you develop a trustworthy relationship with a venue, the good news will spread and they will be more likely to ask you back in the future.  On top of that, you can use your experience to leverage other clubs.  Good luck!
www.mikefalzone.com/
www.myspace.com/mikefalzone
www.facebook.com/mikefalzone
MIKE HAS MERCH HERE @ SOUNDWAVE