I Chose Pledge Music
By Rob Drabkin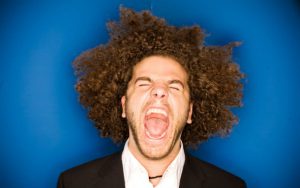 The first album "On These Heavy Feet" 2010 was just that – a heavy record – 14 songs. We recorded basic tracks in two days and I spent the next six weeks freaking out to meet my release date, spending way too much money in a studio arranging, recording, overdubbing, re-recording, producing, mixing, mastering, ect… It was my first big experience in the big studio with my full band (4 piece + strings, horns, ect…). I learned tons! But recording 14 songs at once while trying to perform full time was hard!
I just finished my latest album and the experience was the exact opposite. We recorded one song at a time over the course of a year. That's not the most "efficient" way, but being an active touring musician, that is the only way I could keep touring/playing and funding the recording without losing my mind and going into debt. This way I could focus all my energy into one song & perfect it! I could sit with it, listen to it, give it two months, listen with a new perspective, change a few things. People love singles on the internet, so I'd always share and release a new track/new mix and gauge the response. The growth between these albums is huge!
I needed to find a unique way to release this album and raise funds to promote it. I chose Pledge Music. It's a crowd funding site similar to Kickstarter, but a little slicker and designed for established bands. The financial goal isn't displayed and Pledge Music asks a portion of the funds supports a charity of the artist's choice. It makes it a little easier to ask for contributions and one can alter the goal a little if needed. I made an explicit personal goal for 500 people to back the project. I wanted anyone to back the project whether they could give $10 or $10,000. Whatever money I make from the campaign is immensely helpful, but it's half the reason to launch a campaign.
I wanted a way to bring my community together. These campaigns do that. It connects me with current fans, long lost fans, friends, old classmates, fellow musicians, and busy hard working folks. It gets people excited, breathes momentum into a project and it is a powerful way to get people to pay for music! In the climate of online streaming and free music everywhere, it feels good to launch a campaign to break that mold. It makes a statement that music should not be free and shows that your money actually supports an artist's career.
Check out Rob Drabkin's Pledge Music Campaign here.
Favorite Piece of Gear: My Martin HD-35 and this awful Fostex 8 track I use for songwriting. It has cool reverb which makes me a little more comfortable to explore musically and it's a great way write lyrics.
One Thing I can't Tour Without: My heart and coffee.
Listening to: Lucinda WIlliams singing "This Old Guitar" by John Denver. It's on "The Music Is You: A Tribute To John Denver.
Rob has achieved some big wins in his career so far. He was voted Colorado's Best Singer/Songwriter by Westword Magazine 2008- 2010. He gathered enough votes to earn his turn on stage at The Mile High Music Festival with artists like The Fray, Widespread Panic, Tool, and Ben Harper. He's done national tours with Trevor Hall, Tea Leaf Green, Carbon Leaf and Davy Knowles/Back Door Slam. Rob recalls how Davy invited him to join the tour. Davy said, "Rob, why not save yourself the gas money and just come on the bus with us for a month?" We traveled the country and played incredible places like Higher Ground and The Bowery Ballroom. It was a phenomenal experience that helped start my career and reach new fans."