Fans Want An Easy Website, Give It To Them!
Written by Jon Ostrow (@miccontrol) cofounder of MicControl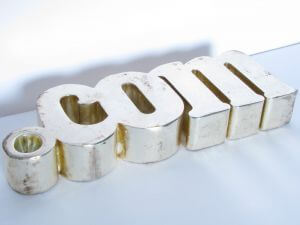 There is no question that all musicians should have their own website. This has been discussed by so many people in the past that I won't even attempt to get into this one. Needless to say, the line of reasoning is quite simple:
Facebook is king right now… but there is nothing saying it will last forever.
The only way to truly prepare yourself and your fan base for the eventual collapse of any one social networking site is to make sure that your fan base isn't reliant on fan pages and profiles.
Your website MUST be the hub of your online presence.
That said, recently my good friend Chris Bracco posted an article on his blog, Tight Mix that referred to a graph made by Hubspot that, based on the results of a survey, states that simplicity and ease of use is the most important element of a website for users.
Simplicity beating out appearance and cutting-edge interactivity….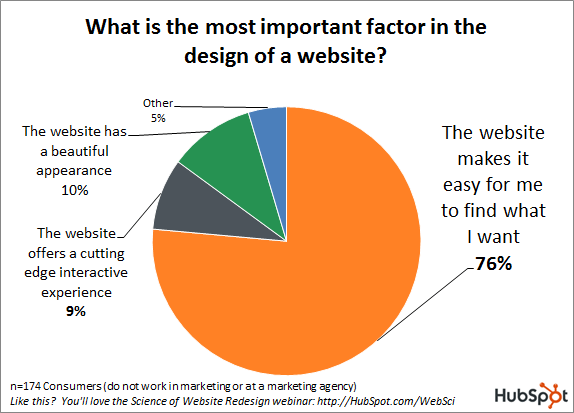 So not only do you need a website to fall back on, but you need a GOOD, easy website to fall back on if you want to make the experience worth-while.
The following are a few elements that you might want to consider when designing your website, keeping in mind that the easier you can make your website for people to find, to navigate and to enjoy, the better off you will be:
---
Viewable from Mobile
---
As the ownership and use of smartphone devices such as iPhones, Android phones and Blackberries continue to grow, so has mobile internet traffic. In fact, Internet Analyst Mary Meeker of Morgan Stanley reported in 2010 that mobile web traffic was growing so fast that it could overtake fixed internet traffic as soon as 2013.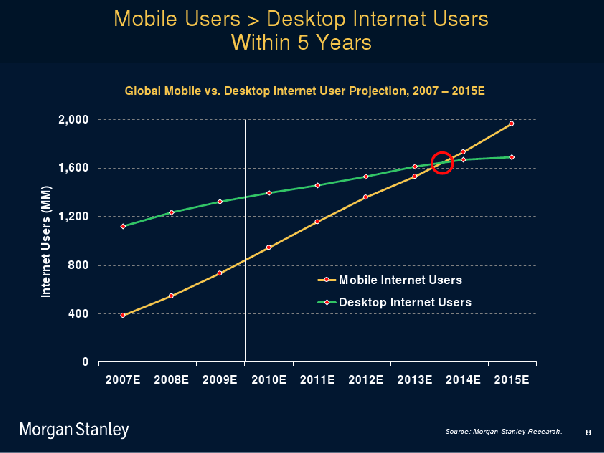 Therefore, it is becoming increasingly crucial that you design your website to be viewable from mobile web browsers.
The best way to remain proactive about maintaining a site that is mobile-ready is the use a CMS (content management system) such as WordPress as the basis of your website. WordPress has mobile-ready templates that allow visitors to view a condensed (or even at times just slightly tweaked), though still quite functional version of your site. Though not everything may come through on these versions (namely anything with flash), it still allows you to give your visitors a high-quality and simple experience.
For those already with a website, there are a quite a few services out there that can convert your existing website into a mobile ready version.
Here is a good resource with quite a few different services for you to explore. NOTE: I've never used any of these services and do not endorse any of them. Use at your own discretion.
---
Blog
---
A well thought-out blog should be the basis of any artist website. By placing your blog on the homepage of your website, you are putting content at the forefront, making it simple for users to engage directly with you…
Now, your blog should NOT be just news or updates about yourself or the band, but rather should be an additional way to give fans something they will find valuable. An effective blog delivers content that your fans will WANT to follow.
And if pulling in and engaging with your fans weren't enough, a blog will also help your website rank more highly in search engines, making it easier for people to find you.
Two very important elements that you'll want to include on your blog are: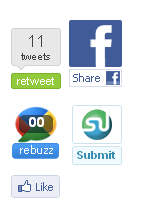 Social Sharing Buttons: These buttons make it easy for your readers to share your blog posts with their own networks on facebook, twitter, stumble upon, reddit, or a number of different places.
RSS: RSS is a way to allow your readers to subscribe to your blog via a blog reader like Google Reader. This is a helpful and easy way for you to deliver new blog content directly to your readers; a great way to keep readers engaged without having to reach out to them one by one.
---
High-Res Photos
---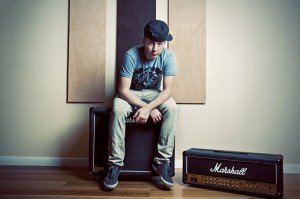 You're website will be the hub for all things YOU. If you are looking for any bloggers, press or publications to feature you (as you should be), you should have a resource of high-res images on your website that people visit and grab images easily that can be used within features, reviews and interviews without the hassle of having to ask you for them.
Not only does this make it easier for others to feature you (believe me when I say that no blogger will want to feature you if you make it a pain in the ass to do so), but it will make the articles written about you and subsequently your brand image stronger.
---
Follow Options
---
While the purpose of all of this is to create a hub for your fans, you do also need to acknowledge the fact that most people spend more time on social networking sites than visiting individual websites. Therefore, you need to give your visitors the opportunity to connect with you where they spend most of their time. Think THEM not YOU.

Make sure however, that any follow options that you give your fans, be it Facebook, Twitter or elsewhere links to an active website where you have an active presence. One of the worst things you could do is tell people to come follow you on Twitter only to be greeted with an account that hasn't been updated in 6 months.
---
A Call To Action
---
Fans want to stay connected. They like to know what's going on with you, both musically and personally, which is the reason musicians have found such success on social networking platforms.
At the same time, it is critical that you as a musician grow a mailing list (for the same reasons you are building a website – social networks are not the end all be all solution for reaching fans online).
So, why not make it easy for your fans and for yourself and connect the dots?
Allow your fans to subscribe to your mailing list right from the homepage of your website by creating a call to action. Typically, the most effective ways to call fans to action is by offering some sort of exclusive access or exclusive content in exchange for a valid email address…
Giving your fans something like an exclusive EP of unreleased studio music is one of the best ways to ensure that they sign up for your mailing list. Below is an example of how you can use free downloads from Reverbnation to gather emails.
---
Streaming Music
---
Although many might argue this, since players can be obtrusive and even slow down the experience, I personally think that any good artist website MUST have current music available for visitors to listen to. You need to make it easy for new fans to discover your sound, style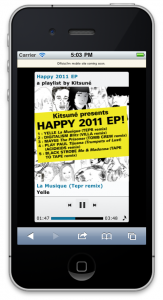 and direction. You are a musician, this is your product. Without the music, you are just a person with a website.
Now, many options for streaming music are flash, so they will most likely be unavailable through mobile browsing. However, there are some light-weight streaming options that will allow visitors to browse your site and listen to your current music without being slowed down or stopped in the process.
Official.fm has a fantastic HTML5 based player that can be used on any mobile website from any mobile device.
Written by Jon Ostrow (@miccontrol) cofounder of MicControl, a music resource blogging community. He can most easily be reached via email at [email protected]
---
How Have You Made Your Website Easy For Fans?
---
Please leave any suggestions of how we can continue to make our websites easier for our fans in the form of a comment below!