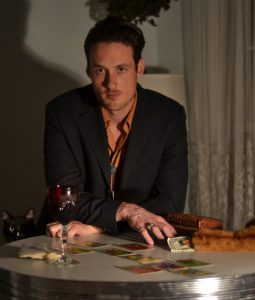 2016 Kerrville New Folk winner Ben de la Cour has lived a different kind of life. After growing up in Brooklyn, he set out to see the world as an amateur boxer, bartender, janitor and agricultural worker in Havana, London, Los Angeles and New Orleans before settling in Nashville. (bendelacour.com)
I have had the pleasure to speak with and hear Ben play on more than one occasion and he is about legit and genuine a human being as anyone could get. His last album, Midnight in Havana, is a fantastic piece of sometimes playful and sometimes dark and somber storytelling of what he likes to refer to as "Americanoir". Emotions are front and center with Ben's writing. He is a great conveyer of the mood and the atmosphere he interjects into his songs. I for one am a fan.
The follow-up to Midnight in Havana is done and should be released in the fall. Ben and his crew took a new approach with this record and recorded the whole thing live in the studio. I was lucky enough to have him run a quick Q&A with me about its process.
1. What changes and growth have you seen with this album as opposed to Midnight in Havana?
I think like all artists I'm just trying to dovetail who I am with who I'd like to be. This one we recorded almost totally live in the studio, no headphones, in the same room. I wanted it just to have that kind of feel and for us just to play until we had a take we could live with and move on with minimal overdubs. Although there are quite a few overdubs. We recorded it over a couple of days at the end of 2016.
2. How did the songs come together? Was it an organic growth process? Or did you have a lot of stuff written before you started the recording process?
I try to write every day. Most days it's just an exercise in futility, but every now and then you make progress. There's a great Henry Miller quote, "When you can't create you can work" which I think pretty much sums it up.
3. Any common themes running through the new album?
The usual. Dissolution, entropy, existential horror… the howling cacophony of shame which envelopes us all until we shuffle off this mortal coil. Interspersed with occasional flecks of joy. It's a little more subdued. I reined it in a little bit. I'm starting to be better at working within my limitations. I'm always working though, or trying to. I've got most of another new album written already.
4. Full band on this one? More electric or acoustic push?
More acoustic. I think there are only three songs on the album with any electric guitar. But also more lively somehow because of all the live tracking.
Lineup is:
Ben de la Cour – vocals/guitar/mandolin/moog
Jimmy Sullivan – bass/vocals
Erin Nelson – drums
Billy Contreras – fiddle
Jeff Lisenby – accordion
Collins Feeser – harmony vocals
Becky Warren – harmony vocals
5. If you could go back 5 years what advice would you give yourself?
Go a little easier on yourself. Have patience. And I'd ask myself "Do you really need that shot?"
6. Give me 5 bands that are currently peaking your interest.
Benjamin Jason Douglas, Chris Watts, Kevin Gordon, Charlie Hager, Tommy Womack..
---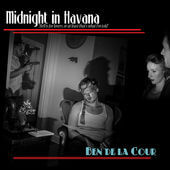 Find out all things Ben De La Cour
See Ben on Tour