Marketing During the Holiday Season
By Jon Paul Puno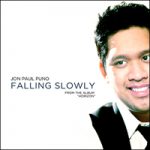 As you sit by the stack of holiday greeting cards waiting to be filled out and mailed, have you ever thought about including your music in them? This is a great way of advertising your music as well as making a great gift for those who have supported you throughout the year. Holiday music is something that has universal appeal while never going out of style and works for almost every musical genre from classical crossover (Noel, Josh Groban), folk/rock (Christmas In The Heart, Bob Dylan), country (A Classic Christmas, Toby Keith) R&B (8 Days of Christmas, Destiny's Child) to film/television franchises (The O.C. Mix 3 Have A Very Merry Chrismukkah). If time and budget permits, you can even record an entire holiday album as these are highly marketable. Josh Groban's Noel, for example, was the best selling album of 2007 in the United States.
For the purpose of a holiday card, I suggest recording one holiday track specifically for this project while including one or two standout tracks from your latest album packaged as a special CD single. If you have a music video for your song, you can include it in an enhanced CD format or as a CD/DVD package. If you want to make the songs available in digital format, you can include a link to a special section in your website where they can be accessed. Another idea is to distribute the songs on business card sized CDs as they fit nicely inside a holiday card and can even fit in a wallet. I've seen some greeting cards designed with slots to hold gift cards and such, so this can also work for other occasions, such as birthdays. If you have a list of birthdays in your fan database, you can even send out birthday cards throughout the year.
If you decide to create cover art for your holiday single, a simple way to do it would be to use a pre-existing publicity photo and adding a few touches to give it that holiday look and feel. It can be as simple as adding snowflakes in the background or using an Old English or script font.
One book I would recommend:
Solutions for Singers: Tools for Performers and Teachers by Richard Miller
Myfavorite piece of gear:
A small digital recorder is a handy piece of gear to have during performances so you can playback and listen to yourself and find out what you need to work on.
One thing I can't live on the road without:
My smartphone. I have everything I need to do or attend listed in my calendar and am able to receive and answer important emails right away.