MAKE SURE YOU'RE READY WHEN OPPORTUNITY KNOCKS
By Cathy Mein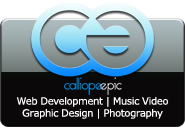 You're an artist. You write music. You play music. You're good. Hell, you're GREAT! Your talent should speak for itself, shouldn't it? Unfortunately, it can't if people can't find or remember you.
It's easy to think that in a creative business like the music industry you don't need professional marketing materials— business cards, a website under your own domain name, professional photos, etc, but in this age of information overload, it's easy for people you meet who really want to support you and your music to forget all about you if you don't have standout materials to keep you on their mind.
Recently I was in Los Angeles listening to a great band at a small well-known venue. One of the musicians playing piano wasn't a member of the band that was headlining, he was just sitting in with them. This relatively unknown piano player does have a new solo album, however.
While I was standing outside talking to this musician, a man walked up to him and couldn't stop praising his musical skills. He asked if there was anywhere else he could hear the piano player's music. He was told Myspace, but the name of the Myspace isn't the exact name of the musician and the man didn't have a Myspace anyway. The fan then asked what the name of the musician's website domain is. He didn't have one. This man then asked if the piano player had a business card. He didn't.
The fan so enamored with the piano player's skill, who so enthusiastically wanted to get a hold of the musician and his music, is a music reviewer for a major television news conglomerate. This would have been a missed opportunity had there not been someone nearby who actually had a copy of the musician's CD and offered it up. A great national review with album airplay followed a week later.
As a former columnist for a music publication I would frequently interview independent artists. I would request a promotional photo to go along with the story and often they didn't have one or they would have amateur shots that fans or a friend with a good camera took. Due to editorial aesthetics, if there wasn't a professional photo to go along with the story, no photo would be included and the interview would often be placed at the bottom of the page or in a corner as opposed to the top or front page.
Print publications, television, online e-zines, radio, and even managers and agents run their contribution to music as a business and they often expect the same from the musicians they deal with. They need websites for quick reference, press photos to use, and easy ways to contact an artist or his/her team. The easier you make it for them, the more likely they are to present you with opportunities to promote your music & yourself. Make it too hard, and they may forget and move on to someone else.
As with any business, professional marketing materials are necessary in music to keep an artist in the eye and ear of new listeners and supporters; they're an investment in your business like any piece of equipment. Make sure when opportunity knocks, your instruments are tuned, your amps are working, and you're prepared with the right promotional tools to help opportunity help you!
(Cathy Mein is Director of Marketing for Calliope Epic Music Marketing. She has over 12 years of corporate marketing and advertising media experience and is a music writer and former columnist for Midwest Beat Magazine. Her company is offering 30% off custom website development and 15% of photography services to all Head Above Music readers who mention this article through 1/11/10. www.CalliopeEpic.com)